The LELO Enigma Cruise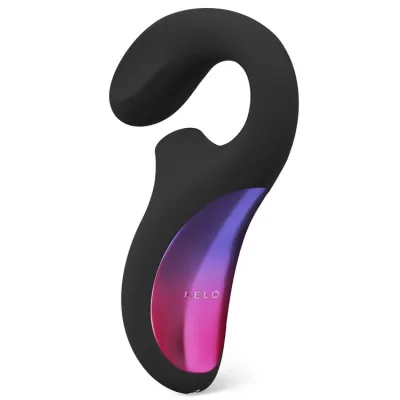 The newest dual vibrator the LELO ENIGMA™ Cruise from LELO, like its predecessor (the ENIGMA), is made to induce a blended G-spot and clitoral orgasm - the holy grail of all sexual pursuits. The Cruise Control™ technology promises no drop in intensity when you press it hard against the body for an intense, deep release. So does it live up to those promises?
---
First Impressions
The Lelo Enigma Cruise comes in a tall black box with an unmistakable front. The packaging is beautiful, pure quality as you would expect from Lelo. In the box is the ENIGMA Cruise, a decent length USB-charging cord, a tight fitting satin storage pouch, warranty registration card and detailed instruction manual (on the web). There is a 1 year warranty, and a 10 year quality guarantee.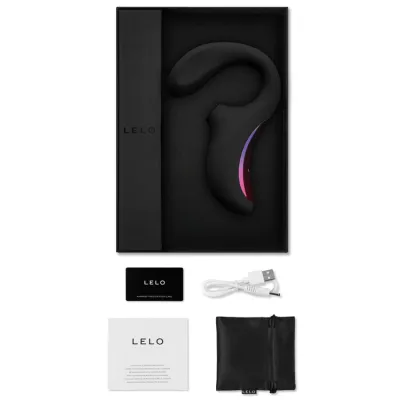 There are just three buttons, a middle button that controls patterns, and a + and - to increase and decrease the vibrations. It has an impressive standby time of up to 90 days, so it's always ready to go when you are. User time: Up to 2 hours, although we found it so effective that we never even made it close to that ;)
The Specs
Material: Body-safe silicone, ABS plastic
Color: Deep Rose or Black
Interface: 3-buttons and 2 LEDs
Switch off: Automatic after 20 minutes
Battery: Li-ion 850 mAh 3.7 V
Size: 100 x 50 x 185 mm / 3.9 x 1.9 x 7.3 in
Insertable length: 140 mm / 5.5 in
Weight: 196 g / 0.43 lb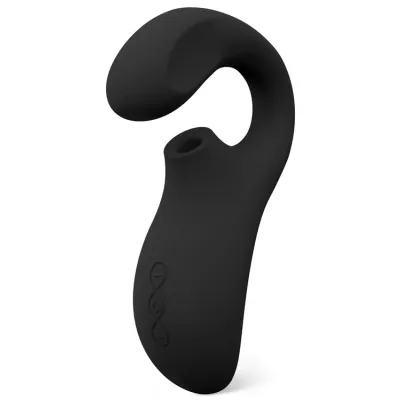 In Action
The suction doesn't really feel like oral sex, but was even better! Note that you can't control the internal intensity from the clit which I found simpler to use than some others which try to give you too much control. The 8 modes/patterns were all that I needed, any more would be overkill. Once I settled on the pattern I liked, it was then just a matter of adjusting everything into the exact right position which was easy because of how flexible this thing is! This isn't hands-free, but is very ergonomic allowing you focus on the feelings it's giving you, not struggling to hold it in the right place.
The step up in intensities is smooth. I chose the no patterned vibrations as I found it the nicest (yeah boring I know), and then increased the intensity by feel as the buttons are in the right spot (they've really thought of everything). No nasty surprises as the intensity increases, just the right amount on each click.
Then comes the Cruise Control! Just before you're ready to cum and push it against you where you want it, it doesn't slow down or loose power, it matches you and increases the power to maintain the vibes when you need it the most!! Something I've never seen in any other toy, and boy does it make a difference.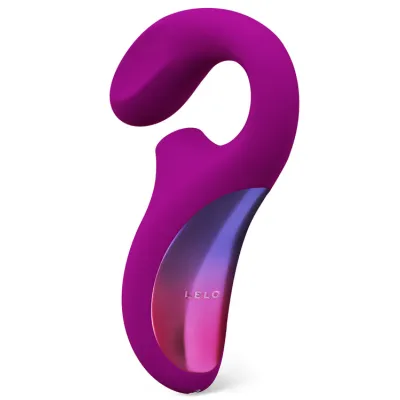 It didn't take me long to cum using this, and it's been reliable in doing so every time I've used it. The internal pulses somehow just work in synergy with the sucking. I'd read some reviews that the dual stimulation could be overwhelming, so I was pleasantly surprised that even though I'm somewhat sensitive, this hit the sweet spot in the mid ranges. The higher ranges were too intense for me, but I'm sure some would love them. Suction is a little hard to work at first until you figure it out, but once you do, it is better than any suction toy I've tried before! If you're extremely petite, it might take some manoeuvring to get it to exactly the right place, but it has that flexibility and is worth the effort!
The internal G spot vibrator gives powerful rumbly vibrations as you would expect from the LELO and only took me a minute or two to reach the spot. Very soft, silky material with a little lube goes in easy and finds the spot you want while you hold it comfortably.
Summary
This is a great hands on toy, for all body types that will get you off! Once you find the right spot and position, its dual stimulation give amazing blended orgasms. It's a step up from the original Enigma, I love it, and I highly recommend it.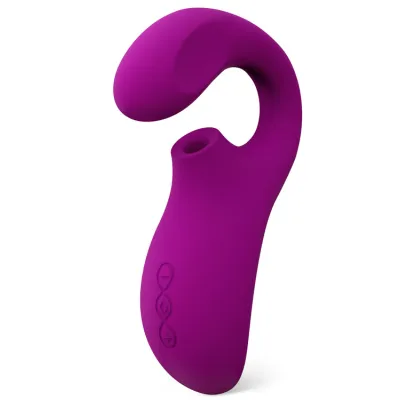 How to use the LELO Enigma Cruise
STEP 1
Apply LELO Personal Moisturizer on the clitoral and vaginal part of the toy for enhanced pleasure.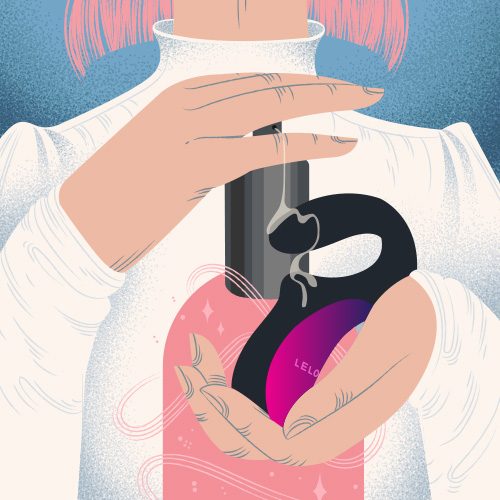 STEP 2
Adjust the vaginal end in place, not too deep, then adjust the clitoral end before turning on the power.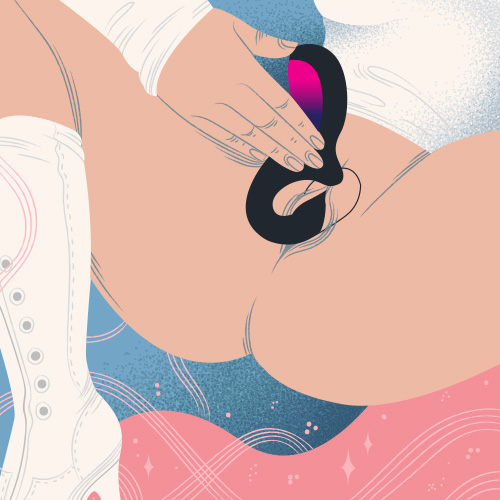 STEP 3
Press + button to turn on; start at the lowest speed and increase vibration and mode as you wish.