The F1S V2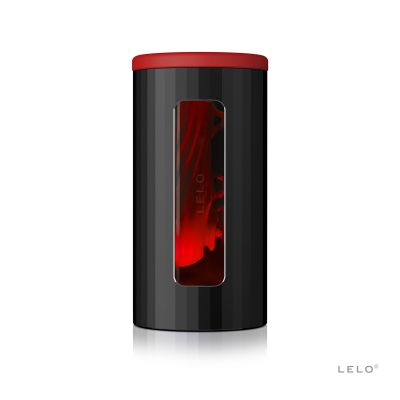 The LELO F1SV2 from LELO like its predecessors, is a premium male penis toy, filled with many high tech features that appeal to all our male needs both sexual and for boys toys. The Cruise Control™ technology promises no drop in intensity when you press it hard against the body for an intense, deep release. So does it live up to those promises?
---
First Impressions
The Lelo F1S V2 comes in a tall black box with an unmistakable front. The packaging is beautiful, pure quality as you would expect from Lelo. In the box is the F1S V2, a decent length USB-charging cord, warranty registration card and detailed instruction manual (on the web). There is a 1 year warranty, and a 10 year quality guarantee. Mine also came with some anti-bacterial lube!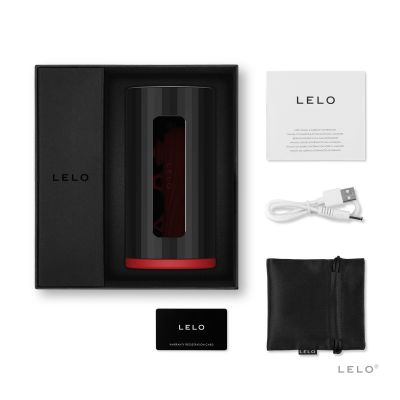 There are just 3 buttons on the unit, so I suggest downloading the dedicated App to get the most out of this badboy. The app is pretty intuitive so turn on the unit, connect through the app, and away you go.
The Specs
Material:

Body-safe silicone, ABS, Aluminum alloy

Color:

Matte Black / Red, Gunmetal / Midnight Blue

Size

:143 x Φ 71 mm / 5.6 x 2.8 in

Insertable length:

110.72 mm / 4.3 in

Internal girth at rest:

129.5 mm / 5.07 in

Internal girth max.:

150 mm / 5.9 in

Weight (only product)

:285 g / 0.62 lb

Battery:

Li-lon 850 mA 3.7 V

Charging:

2 h at 5.0 V 700 mA

User time:

Up to 2 h

Standby time:

90 days

Frequency suction motor:

60 Hz

Frequency vibration motor:

90 Hz

Interface:

3-button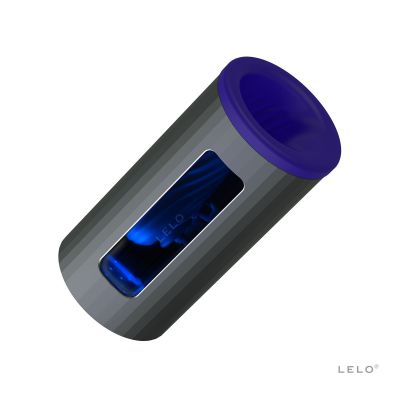 In Action
It's ergonomically shaped and the silicone will mold to the shape of your penis over time. The high quality silicon is soft to touch, and with water-based lube it's easy to slide in. There are four vibration patterns which actually do feel different, and there are infinite ways to combine them in different intensities in the app. The nerd in me found it fun to experiment with the different settings, but it wasn't long before I had ramped them up to the highest. Boy, does it get intense quickly !! I suggest sticking to the lower levels for a while if you want to enjoy the journey.
You can feel the SenSonic Sonic Waves through the dual motors as they do their thing. One motor in the shaft give great base level vibrations while the second motor uses the more powerful SenSonic tech towards the tip of the penis. These work in combination to give a mind blowing orgasm.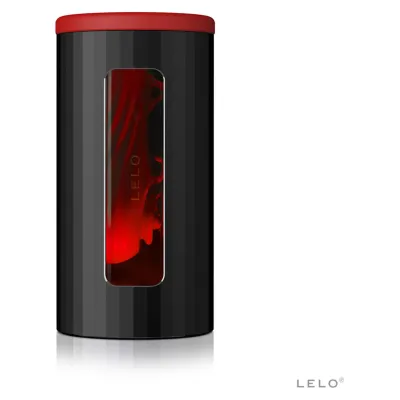 This thing feels different to other male vibrating sleeves out there, the LELO quality really makes a huge difference. Others just feel cheap after using the F1S V2.
Then the Cruise control kicks in! Just before you're ready to cum and push it against you, it doesn't slow down or loose power, it matches you and increases the power to maintain the vibes when you need it the most!! Something I've never seen in any other toy, and boy does it make a difference.
Use the performance feedback on your speed, stamina, and skill from the app to track you progress and training if you like. Or just enjoy the ride. I haven't even dug into the VR capabilities yet, stay tuned for an update when I do!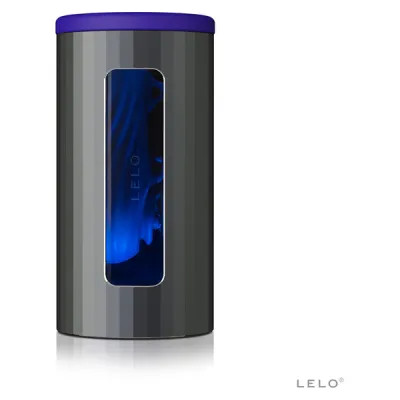 Summary
This 100% waterproof toy is great for the bath, shower, bed or wherever you like. It can be an enjoyable ride, or a quick intense orgasm. While it's not cheap, this really is the top end toy for guys. What a time to be alive! Thanks LELO.